CORONAVIRUS AND ROAD CHANGES
Lamats Hardware have been petitioning for Bath Street NOT to be pedestrianized for almost a year and now without consultation the County Council has placed severely impinging restrictions on traffic and customers, disgusting behaviour and very damaging.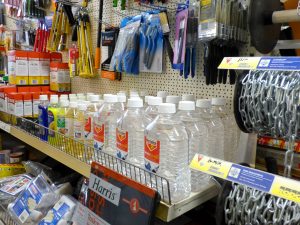 Welcome to the Lamats Hardware Webpage. At our shop in Old Town Leamington Spa we stock over 1,500 items and can also order many more within days.
Items including hardware, lightbulbs and decorating supplies are available, featuring some of the best DIY brands on the market.
We have recently added a vintage & collectables section where you can find that small present for yourself, friends or family.
With a friendly and helpful service, we have some regular Customers who have been using us since we opened over 10 years ago.